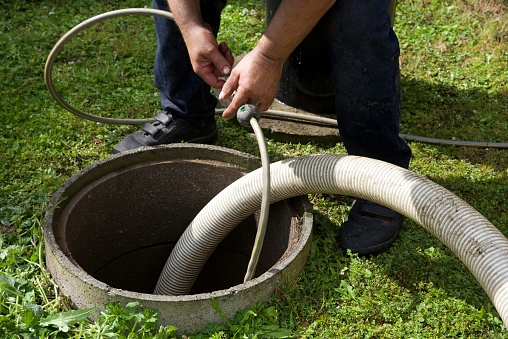 Hiring a septic tank service company to help you manage the waste is a must, especially when you own a building without access to a sewage system. You would also need a variety of services depending on the building that you own and the location of the building. The procedure could seem a little overwhelming if you have never owned a septic system before. Your septic tank can be impacted by a variety of things that happen within your house and building, which if done incorrectly, can lead to costly and dangerous problems.
Most building owners don't give their septic systems a glance because the maintenance and management schedules are rare and spaced widely apart. However, before liquid waste or raw sewage starts pouring out, your septic tank will be needing a professional septic service and maintenance. Septic systems are quite effective, but to maintain their efficiency they need to be inspected, cleaned, and emptied on a regular basis. Every three to five years, the majority of household and building septic tanks need to be cleaned.
How Does A Septic Tank Work?
To facilitate the liquid waste flow for treatment, a septic tank is erected underground from home or a public building. It is often composed of fiberglass, concrete, or polyethylene. Its task is to retain the liquid waste for a long period of time in order to enable solid to become sludge while forming scum from other liquids such as oil and grease to float to the surface.
A contemporary technique that has a big impact on how waste is handled is what we refer to as a septic tank.  To treat liquid waste from residential plumbing produced by laundry, kitchen drains, and bathrooms, they combine nature with tried-and-true technology. However, septic tank selection should be done with great caution. Worry not, we've got you covered in this article on how to choose the right septic service for your home building. 
Factors to Consider When Choosing a Septic Tank Service 
Availability
At times, you require prompt assistance from a septic tanks service provider. This is crucial if your yard is being flooded or your septic tank is in the process of backing up. You might be needing a septic provider that can visit your building property as quickly as possible to do an examination. Discover the availability of different service providers when considering your decision
Credibility
Before making your decision, make sure the service company you pick has years of experience as the risks associated with a septic tank system might bring harm to the environment. Companies with a history of working with numerous clients from various industries are a wonderful indicator that they are credible and dependable enough to be able to fulfill any demand that you have. 
Services Provided
Asking about the services they can provide for you is another brilliant move. The majority of septic service providers other than standard septic tank maintenance include yearly inspections, emergency services, and septic tank pumping services. The septic service company that you select needs to give all the services you require to ensure that your system is operating properly.